Looking for the car of your dreams? Want the best customer service in Saskatchewan? Then check out Rainbow Toyota's great selection of cars for sale near Meadow Lake! The team at Rainbow Toyota is committed to putting our customers first, so you know you're getting exactly what you want and need when you buy a new or used vehicle with us. Whether you're looking for something economical like the Camry Hybrid, or something a little fancier like the Avalon, the friendly and knowledgeable sales team at Rainbow Toyota can help you find the perfect car to tick off all the boxes on your must-have list.
Still unsure? Rainbow Toyota offers a 24-hour test drive so you can feel confident that you're getting the right car for you when you're looking for Toyota cars for sale near Meadow Lake. Stop by and see them today at 3022 99 Street, Highway 4 N in Battleford, SK, or call us at 306-445-7799 to see why they we the best customer service in Saskatchewan.

Saskatchewan's Best
We'll always go the extra kilometer for you with the best customer service in Saskatchewan.
Clean and Shiny
Enjoy a complimentary car wash with your service appointment if time permits
24-Hour Test Drives
Make sure it's "the one" with an extended test drive.
Why Choose Rainbow Toyota
The Best Service in Saskatchewan
We will always go the extra kilometer for you and your vehicle, that's why we are Saskatchewan's number one dealership in customer service. You matter to us, and we prove it time and again by going above and beyond for you and your vehicle, that's why we provide services like our 24-hour test drive so you can make sure it's "the one" before you buy. Find your next Toyota car for sale near Meadow Lake and beyond at Rainbow Toyota!
Great Selection of Toyota Cars for Sale near Meadow Lake
Check out the best selection on new and used Toyota cars at Rainbow Toyota. Whether you're looking for a new Camry hybrid or a compact Yaris to zip about town, we guarantee that you can find it on our lot. In the unlikely event that you can't find what you're looking for, fill out your request with the CarFinder tool and we will do the searching for you.
Expert Technicians
Our top-trained technicians are available to make your experience easy and enjoyable whether you're here for an oil change, buying new tires, or in for a more extensive repair. Rest assured that your car will be taken care of with genuine OEM parts and returned to you in top working condition and cleaner than when you dropped it off.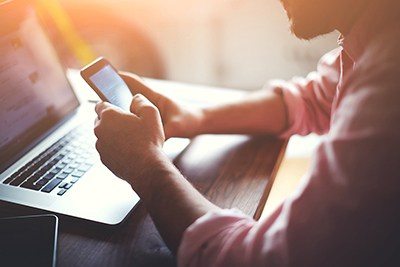 Scheduling That Works for You
Scheduling is a breeze with our online appointment form. Book from anywhere you happen to be and get in sooner with various dates and appointment times available to work with your busy schedule. Our highly qualified technicians will get your vehicle in and back on the road in a timely manner so you'll never be left stranded. Book now and let us demonstrate our commitment to excellence.

Since 1985, Rainbow Toyota has been building our business on one simple philosophy: Customers come first! Although we're exceptionally proud of the vehicles we sell, it's our customers that drive us. When you step through our doors, we don't treat you like the next customer in line or the next sale. We'll give you a warm welcome, and make you feel like a member of the family! We want to make sure your next car-buying experience is as comfortable and stress-free as possible. Our excellent service doesn't end at the sales department, either! Our dedication to your satisfaction can be found in every department of Rainbow Toyota, from financing, to parts, to service, and collision. Stop by, and discover a better way to get behind the wheel of a Toyota. You can find us at 3022 99 Street, Highway 4 N in Battleford, SK, or give us a call at 306-445-7799.
Two thumbs up! The best service I ever had. They were able to meet all my needs for my first brand new car. They care for what you really need. Will recommend this to all my friends and family! Hats off to the excellent service!
Danison W.
I had a wonderful experience here! My thoughts and needs were put first when Rick was giving me options to consider and I was not pushed one way or another. He went above and beyond ensuring I was happy, and he came in on off hours for me to pick up my vehicle as I am from out of town. I would highly recommend both the company and Rick to anybody seeking assistance, especially if they aren't 100% sure what they want.
Stephanie R.
I love these people! They make things right....5 stars!
Janice P.