You love the fantastic lineup of vehicles from Toyota. You love having the choice between a variety of vehicles designed to fit every need, from compact commuter cars to spacious SUVs, and rugged, ready-to-work trucks. You love having options, as well as the incentives and the reasons to make Toyota the one that you know you can rely on for years to come. When you're looking for a Toyota dealership near Rosetown, come to Rainbow Toyota in nearby North Battleford. We're well worth the trip and guarantee you'll enjoy the opportunity to check our inventory, meet our friendly team, and take a test drive. We'll be there every step of the way, helping you narrow down the options until you find a Toyota that you know will work for you for all your driving adventures ahead!
At Rainbow Toyota, we believe in putting our driving community first and providing you with the best customer service experience possible. We want you to feel comfortable when you visit our dealership, whether it's your first visit or you've already been won over by our amazing team and want to work with us again. Let us help you find the Toyota that best fits your lifestyle and budget. Visit us at 3022 99 Street, Highway 4 N in North Battleford, SK, or give us a call at 306-445-7799 to get started. You're going to love riding with the team at Rainbow Toyota!

Saskatchewan's Best
We'll always go the extra kilometre for you with the best customer service in Saskatchewan.
Clean and Shiny
Enjoy a complimentary car wash with your service appointment if time permits
24-Hour Test Drives
Make sure it's "the one" with an extended test drive.
Why Choose Rainbow Toyota
Large Inventory at our Toyota Dealership near Rosetown
At Rainbow Toyota, we know that choice is important to you. That's why we always have a huge selection of vehicles for you to choose from in our new Toyota inventory. With so much selection, you're guaranteed to find the vehicle match you're going to absolutely love. Let us be your guides! We'll help you find out which Toyota stands out and rewards you every kilometre on the roads ahead! Perhaps it's the sporty RAV4 that can take you anywhere you want to go—on or off-road. Maybe you'd prefer the sleek lines of the all-new Camry to turn heads when you drive past while also appreciating the efficiency and affordability that comes with Toyota products. Whatever your tastes, we're sure to have the Toyota to suit them.
Quality Service and Repairs
You view your new vehicle as an investment, so you want to take the best possible care of it to ensure you get to enjoy it for as long as possible. Keeping your vehicle well maintained and on the road for all the journeys you have in mind is as simple as taking it in for service and maintenance on a regular basis. At the Service Department at our Rainbow Toyota dealership near Rosetown, we take excellent care of your vehicle and can help with just about anything you might have in mind—from oil changes to full transmission replacements. We'll fix your vehicle right the first time and return it to you freshly washed and ready to go!
The Perfect Part Every Time
When something is not quite right and needs to be replaced in your vehicle, come to the parts department at Rainbow Toyota for the perfect part match. This will ensure that you get your vehicle back up and running in top condition once again, without hassles or complications. We've got an extensive selection of quality OEM parts in our inventory and are sure to have the one you need. If you already know what part you need, feel free to order it online via our fast and convenient form. We'll let you know if we have it in stock and, in the event that we don't, we can order it in for you and have it here quickly.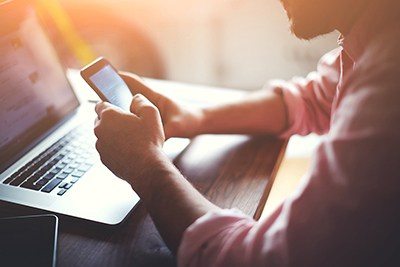 Financing Made Simple
You've found the perfect Toyota for you, now all that's left is to work out your financing and leasing options. If you need an auto loan, or just want to discuss what options are best for you, come in to our Finance Department and talk with one of our financial experts. We'll explain the pros and cons of both financing and leasing to you and offer you confidential advice to help you make the most informed decision. Let our financial experts help you get behind the wheel of your next vehicle as quickly and conveniently as possible.

Since 1985, Rainbow Toyota has been building our business on one simple philosophy: Customers come first! Although we're exceptionally proud of the vehicles we sell, it's our customers that drive us. When you step through our doors, we don't treat you like the next customer in line or the next sale. We'll give you a warm welcome, and make you feel like a member of the family! We want to make sure your next car-buying experience is as comfortable and stress-free as possible. Our excellent service doesn't end at the sales department, either! Our dedication to your satisfaction can be found in every department of Rainbow Toyota, from financing, to parts, to service, and collision. Stop by, and discover a better way to get behind the wheel of a Toyota. You can find us at 3022 99 Street, Highway 4 N in North Battleford, SK, or give us a call at 306-445-7799.
I couldn't have picked a better place to buy my first brand new vehicle. The people at Rainbow Toyota worked hard to get me the vehicle I wanted with the accessories and prices that worked for me. Overall great experience and I will definitely be back for the next one! If you need a new vehicle Richard Michnik is your man!
Boe W.
My husband and I were looking for a new "family friendly" vehicle to replace my current vehicle. My heart was set on a Toyota Highlander and after being slightly disappointed by other Toyota dealerships, Rainbow Toyota exceeded our expectations on customer service. We dealt with Brian in sales and Darcy in finance. All our questions were answered and we never felt pressured at any time. We don't live in North Battleford but the drive was well worth it. Would highly recommend Rainbow Toyota the next time you're looking for a new/used vehicle.
Adria G.
Jovie and Darcy made my experience with a Rainbow Toyota so comfortable and effortless! There was no waiting around and they got everything done for me as quickly as possible. It was the best experience I could have asked for when purchasing my dream vehicle. They even had command start installed for free and without my asking! So amazing! I am incredibly happy with my purchase and will always be a loyal Toyota customer.
Kristin T.